5 Simple Steps down the Road to Wellness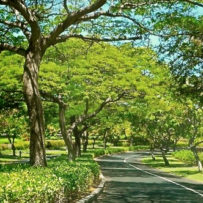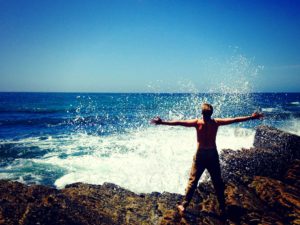 Five Simple Pleasures to Wellness

Taking the time to listen to your mind and body, and then taking action to do what's necessary so that you feel your best, is essential for optimum health and wellness.  Here are five simple tips to put a smile on your face, spring in your step and help you achieve a happy, healthy body balance!
ONE:  Get Movin' Everyday!
Whether you work out at the gym, love to walk or run, just get moving every day! Exercise releases those feel-good endorphins that are a natural high and oh, so good for your health. Make a date with yourself to move by adding it into your daily planner. Your workout doesn't have to be a marathon. Start with 20-30 minutes, or less if you're on a tight schedule, and work your way up from there. If you have difficulty getting motivated, enlist the help of a friend or family member.
TWO:  Drink Water Your Way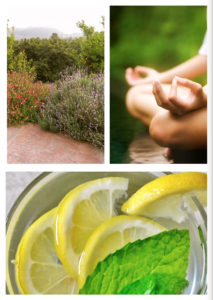 Experts recommend drinking at least eight 8-ounce glasses of water a day. Why? Drinking water is essential for flushing out accumulated toxins from our vital organs, and it also carries nutrients to our cells. However, if you have trouble consuming plain water, for a great refreshing drink, fill up a pitcher of iced water with some fresh mint sprigs and sliced lemon and/or cucumber, or maybe sliced strawberries and orange slices. Lemon, strawberries, citrus, cucumber, and mint are all potent antioxidants that help ward of disease and have a myriad of other health benefits. Find your favorite "mix" and keep it in the fridge for easy access whether you're at home or work!
THREE:  Just Chill
Have an issue at home or at work that is causing you stress or maybe it's just "one of those days?" Stop what you're doing! Take a deep breath and slowly breath out through your nose. Then take another breath, and another. If you can find a quiet spot (or not), for just two minutes and focus on your breath and your breathing, letting all those crazy making thoughts flow through your mind regardless, you'll find that you'll feel a lot better. If you can manage to meditate and focus on your breath for longer than two minutes, great! Establishing this healthy daily practice is beneficial for your body, mind & soul!
FOUR:  Turn up the Music
Research shows that "music is good medicine" and that music in fact does "soothe the soul." So, if you find yourself needing an instant pick-me-up, or would like to calm your spirit, try playing your favorite music! The variety of electronic devices and APPS now available makes playing what you want to hear, when you want to hear it, as easy as 1-2-3!
FIVE:  Pamper Yourself with a Scented Tub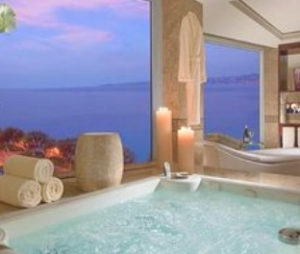 At the end of a long day, one way to sooth and comfort yourself so that you can be sure to have a restful night's sleep, is to take a relaxing tub. To step things up a bit, light the candles and turn on your favorite nature sounds. Also try a few drops of essential oil in your bath. Essential oils have tremendous healing properties! To help promote a restful sleep, try a few drops of these oils by themselves, or mixed together: lavender, bergamot, or sandalwood. For an invigorating pick me up, you might try a few drops ginger, grapefruit and wild orange. Other pick-me-up scents include peppermint and other scents from the citrus family.
**
Dr. C. Scott Spencer, M.D., MMA, a graduate of University of Southern California Medical School and the USC Marshall School of Business, is a board certified allopathic physician and founder of the Western Center For Integrated Medicine (WCIMed).
Dr. Spencer, board certified through the American College of Emergency Physicians, has practiced emergency medicine for almost 30 years. He developed an interest in herbs and herbal medicine in the 1970s and has also studied Asian forms of medicine including Tibetan medicine, Ayurvedic medicine, as well as Qi Gong and guided imagery.  In the early 1990s, he developed an interest in alternative medicine and used these interests to study alternative therapies for human health and disease including herbal medicine, sound therapy, essential oils, diet modification, Yoga, exercise, meditation and self-hypnosis.