About WCIMed

The Western Center For Integrated Medicine was founded by Dr. Christopher Scott Spencer, a board certified allopathic physician for over 30 years, as a means to integrate mainstream ("conventional") medicine and CAM ("complimentary and alternative medicine") therapies in order to produce optimum wellness and preventative healthcare practices promoting longevity and best quality of life.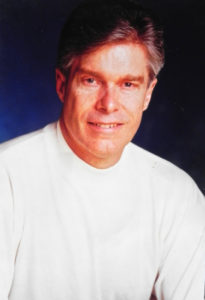 About Dr. Spencer
Dr. C. Scott Spencer is a board certified allopathic physician. He developed an interest in herbs and herbal medicine in the 1970s and has also studied Asian forms of medicine including Tibetan medicine, Ayurvedic medicine, as well as Qi Gong and guided imagery. In the early 1990s, he developed an interest in alternative medicine and used these interests to study alternative therapies for human health and disease including herbal medicine, sound therapy, essential oils, diet modification, Yoga, exercise, meditation and self-hypnosis.
Over 11 years ago, Dr. Spencer discovered a connection between his own maladies and fungal disease, which prompted him to study the relationships between fungal parasitism and human health and disease. He has treated hundreds of patients for over a decade with remarkable success using a variety of anti-fungal therapies.
Dr. Spencer is a graduate of University of Southern California Medical School, and received postgraduate medical training in the general surgery residency at LA County USC Medical Center. He also did a two-year postgraduate research fellowship at USC/Estelle Doheny Eye Institute, studying cryobiology and the effects of freezing and cellular injury as well as refractive keratoplasty. The latter study involved surgical techniques to improve vision abnormalities as well as surgical techniques of cataract removal.
Dr. Spencer is board certified through the American College of Emergency Physicians and has practiced emergency medicine for almost 30 years. As a founding partner of Antelope Valley Emergency Medical Associates (AVEMA), he has practiced in one of the busiest emergency rooms in the country. He has functioned as the Medical Director for the Emergency Department during his career, as well as being involved in Emergency Medical Services as a base hospital Medical Director for the County of Los Angeles. Dr. Spencer's experience also includes clinical experience in sports medicine as a team physician for a community college football team. He is also a graduate of the National Oceanic and Atmospheric Administration (NOAA} Course diving and hyperbaric medicine and practiced diving and hyperbaric medicine in the busiest hyperbaric/diving medicine/wound care program on the west coast at Northridge Hospital for over a decade. During that time period he was also a consulting physician on diving medicine for the Diver's Alert Network.
Dr. Spencer has also received training through the U.S. Air Force to manage potential injuries to astronauts should there be a space shuttle catastrophe at Edwards Air Force Base, located near Antelope Valley Hospital. For approximately 22 years, Dr. Spencer has been involved in postgraduate residency training, education in the Department of Emergency Medicine at UCLA and currently holds the title of Clinical Assistant Professor of Medicine.
Dr. Spencer and his family live and work between Southern California and Hawaii.